Great Running Shirts: Bring 'Em On
Shirts with quips about running are a vital part of our sport.
And this week at the Lounge we're having fun discussing favorite running shirts. Running shirts can make us laugh, inspire us, and point out brilliant insights about running.

Running shirts—admiring the ones we see others wearing and dreaming of the next great quote to print on a shirt—is a natural past time for runners.

A well-stated quip on a running shirt can unite us, leave us nodding and feeling a bond with other runners. There are lot of shirts I wouldn't wear, but I'm always lurking to read the next great message on another runner's back. I've also been known to stop a stranger or e-mail a blogger to ask, "Where can I get that shirt?"

A few of my favorites:

Makes me feel like as a runner, I'm in good company...
'"And on the seventh day, God did an easy three."
Reminds me that a marathon is like planning a family reunion…
"18 weeks ago. . .this seemed like a good idea."
Who doesn't enjoy a shirt that taunts non-runners.
Cross-country: No time outs, no half times, no substitutions. The only true sport.
Philosophical...
"It seems like when you are out running everyone else is in bed. But the one day you miss that run, the whole neighborhood is out for a jog."

Finally, it's long, but I've been encouraged to print the following description on a shirt:
. . . there we were putting lube on our bodies, throwing off our clothes . . .
. . . after we started, we grew hot, panting, our hearts pounding . . .
. . . we kept it up for hours, jostling and slipping around each other . . .
. . . our bodies glistening with sweat
. . . finally, drained of every ounce of energy, reaching the climactic moment . . .
. . . we stopped, shuddered with amazement, releasing gasping breaths . .
. . . all in full view of complete strangers.
So what did you do this weekend?
Tom Green
describing to co-workers
the start and finish of
the Chicago Marathon
There is no shortage of running shirts and the great quotes we wear. So bring on your favs and share them tomorrow at the Lounge on Take It And Run Thursday.
Update: For lots of great running tshirts, check out this compilation of posts from runners showing off their best running tshirts and sayings.
(After post note from Amy: Tom, I couldn't resist! I remember this story fondly. Especially watching our coworkers blush. So....it is now a T-shirt has been created to forever capture the memory.)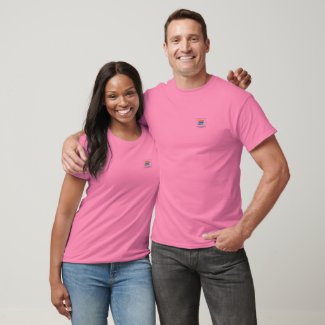 Marathon Finisher Tshirt
by
RunnersLounge
Design
Custom T Shirts
On
Zazzle